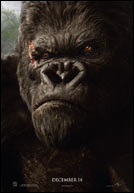 Kong Sez

---
They Don't Want Us Talking
Any More
Have Speakers Turned On
Allow Large Files Time To Download If Not Using Broadband or DSL

To Best Enjoy Streaming Video and Sound, Configure Windows Program for:
Real Player, Quick Time, and Windows Media Player
---
---
Kong Sez

---
Is This Apocalyptic ?
---
---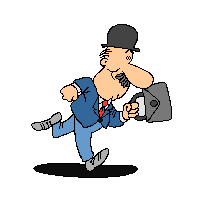 In The MeantimeRun For Your Life
---
---
Preparing For Financial Apocalypse

Wall Street Scare Has Some Thinking Chaos Coming
September 30, 2008 11:47:00 PM
By Nancy Pasternack

---

Some are hunkering down for the economic apocalypse. Others say they are merely stocking up on essentials for a worst-case scenario. In Marysville — and across the country — September's financial disasters have been driving Americans into survival supply stores for Meals Ready-to-Eat, and other emergency goods for long-term storage. "I've been selling ammo cans by the pallet," says Tom King, owner of Sutter Surplus Sales on D Street. Many of his customers, he says, "are gearing up to raise their own food and put up security fences. They're telling me to be ready." "Granted," he says, "they are the extremists." But precautionary measures are no longer the domain of survivalist regulars. After the S&P 500's blue-chip index lost 9 percent on Monday — the biggest one-day percentage drop since 1987's Black Monday — Campbell Soup Co. stood tall as the lone sell-off survivor. That fact left one financial strategist, quoted in U.S. News & World Report, to quip, "If you have no confidence in your banking system ... the only thing you can have confidence in is the ability to build a bunker." At the Ready Store, an Online operation based in Salt Lake City, water filters are at a premium. So are MREs, a key food source for military personnel during training and combat deployments. "In the last two weeks," says Jonathan Dick, the company's sales and marketing manager, "we've sold 200 percent above normal levels in just about everything." Hurricane Ike, which reached land Sept. 12, continues to play a big role on both the demand and supply ends of the business, especially when it comes to MREs. The Federal Emergency Management Agency bought an unprecedented number of the pre-packaged, add-hot-water-and-eat meals from one of two primary wholesale suppliers in the days just after the storm struck the Gulf Coast. FEMA also bought 13 truckloads of MREs from Ki4U.com, a distributor out of Gonzales, Texas. "Inventory is shrinking here faster than this page can be updated," reads the explanation on that company's Web site. A seller of anti-radiation pills, fallout shelters and nerve gas detectors, Ki4U.com advertises such information as, "The Good News About Nuclear Destruction." But Dick says his own spike in sales owes more to bank failures and their aftermath, than to hurricane survivors or the truly paranoid. "With natural disasters, you see increases in short-term survival sales," he says. "People are trying to get through the next three days." But since mid-September, people have been ordering a six-month or a year's supply of food, he says. "We had a record day yesterday," Dick says of Monday, which saw a failed bailout proposal in Congress and plummeting action on Wall Street. Customers told him, "What if I lose my job and I lose my life savings and I don't have any money to buy food?" "It's not just extremist people," Dick says. "There's a lot of uncertainty out there right now." For King and his Marysville store, sales of hunting and camping gear are flat for this time of year. But on Tuesday, he had only two MREs left on the shelf and no way of getting more. He sells the packs for $10 a-piece, and now steers customers to dehydrated foods, also a big seller at the Ready Store. Sales of duffel bags and other carrying bags also have been remarkably brisk in recent days, King says. Many of his customers, especially those from the Sierra foothills, he says, mention the current financial crises as their primary reason to stock up on such items. "They think the polarization between the haves and have-nots is going to be very extreme," King says. And when limited resources become even more valuable, "they'll need to stay mobile."
---
---
From now on, Folks, it's gonna get pretty rough! In fact, downright cussed.
Mr. Ugly Will Show Before Long.
But For Now...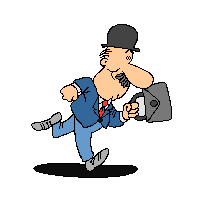 Keep RunningKeep Your Purse and Scrip With You—Luke 22:36And NowGet Two Guns—Luke 22:36–38
---
Times in America will change rather abruptly.
Your WebMasters suggest you check your
Medicine Supply/List.We Feel This Is Going To Be A Long, Hard Siege
Get Prepared...Time Is Short Now...
Other WebPages of Interest: Purifying Water ¦ When The Hell Breaks ¦ Gun PageGalactic Plane

The Impact and Its Consequences

---
The Rocks Are Coming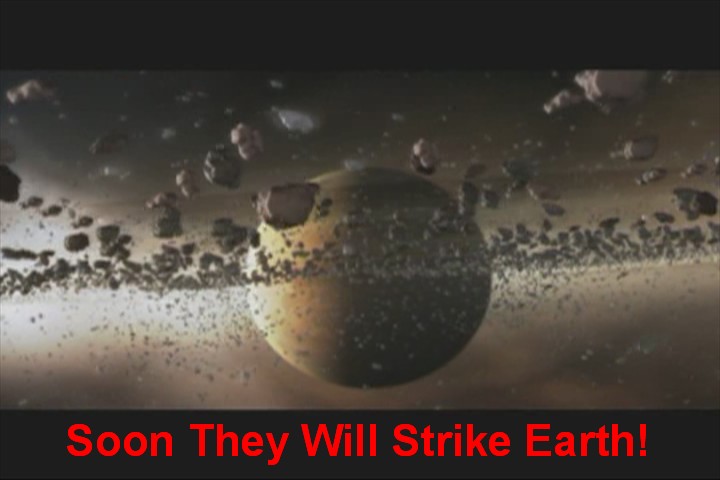 ---
A City Being Stoned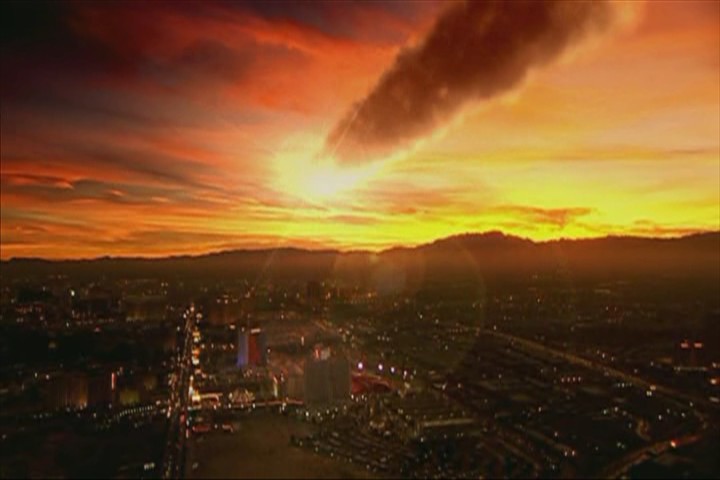 ---
It is Now time to start downsizing....do you really need three or four vehicles...Cable or Direct TV... etc.?
We do suggest you get a dedicated fax line.
Join a number of fax networks to stay apprised of what is coming and when it comes; what is going down.
Start by Joining: Resurrection News - Fax Net & EDS Com-Center Sheila Marie Reynolds/Editor-Publisher c/o Post Office Box #601 Cornville, Arizona (PZ 86325) Phone: 928-634-9269 [All calls screened] Fax/FOD [Fax On Demand]: 928-634-1486If You Join, Help Keep It Alive: Make Regular Donations To This Service
---
In accordance with Title 17 U.S.C. Section 107, any copyrighted work in this message is distributed under fair use without profit or payment for non-profit research and educational purposes only. [Reference: Cornell Law School]
---
In An UpComing Issue:

Something You Need To Know For What's Coming
---
Register For Free Updates Here
---