Have Speakers Turned On
Allow Large Files Time To Download If Not Using Broadband or DSL

To Best Enjoy Streaming Video and Sound, Configure Windows Program for:
Real Player, Quick Time, and Windows Media Player
---
---
Kong Sez

---
Obama Will Bankrupt Coal Industry !
---
---
---
Explosive New Audio

---

Obama Promises San Francisco Audience He Will Bankrupt Coal Industry!!
---
Let me sort of describe my overall policy. What Iíve said is that we would put a cap and trade system in place that is as aggressive, if not more aggressive, than anybody elseís out there. I was the first to call for a 100% auction on the cap and trade system, which means that every unit of carbon or greenhouse gases emitted would be charged to the polluter. That will create a market in which whatever technologies are out there that are being presented, whatever power plants that are being built, that they would have to meet the rigors of that market and the ratcheted down caps that are being placed, imposed every year. So if somebody wants to build a coal-powered plant, they can; itís just that it will bankrupt them because theyíre going to be charged a huge sum for all that greenhouse gas thatís being emitted. That will also generate billions of dollars that we can invest in solar, wind, biodiesel and other alternative energy approaches. The only thing Iíve said with respect to coal, I havenít been some coal booster. What I have said is that for us to take coal off the table as a ideological matter as opposed to saying if technology allows us to use coal in a clean way, we should pursue it. So if somebody wants to build a coal-powered plant, they can. Itís just that it will bankrupt them.Ē
---
---
We have been talking about electricity. Your WebMasters have written that electricity is going to come and go in the future. This is going to be another big issue within the coming years. This may become a problem between now and the next 5 years, most definitely then; but the now may be caused by what Obama wants to do to the coal industry. A number of power plants fired by coal, natural gas, and nuclear energy, have been taken offline because of aging infrastructures. To make matters worse, the electric grids serving the United States are in need of serious overhaul. They were built 50+ years ago. Folks, a number of crises are headed our way, and there is no way to avoid them. We are going to have to ride it out, and you can't do this if you are not prepared.
Here it all at the the following hot link! The video, Kong understands, was pulled by the media videoing it; but, the audio got through, much to their angst. Hear it all Here!
---
Times in America will change rather abruptly.
Your WebMasters suggest you check your
Medicine Supply/List.We Feel This Is Going To Be A Long, Hard Siege
Get Prepared...Time Is Short Now...
Other WebPages of Interest: Purifying Water ¦ When The Hell Breaks ¦ Gun PageGalactic Plane

The Impact and Its Consequences

---
The Rocks Are Coming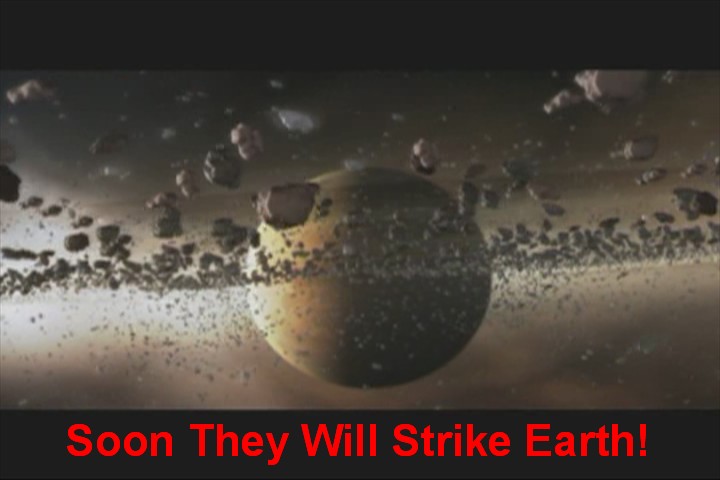 ---
A City Being Stoned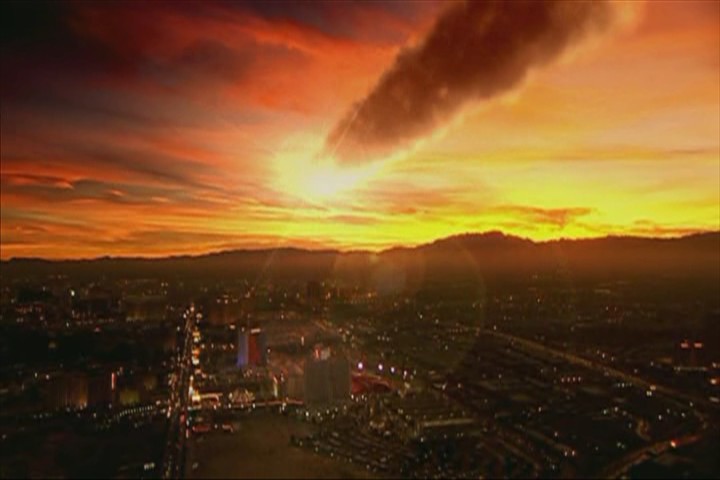 ---
It is Now time to start downsizing....do you really need three or four vehicles...Cable or Direct TV... etc.?
We do suggest you get a dedicated fax line.
Join a number of fax networks to stay apprised of what is coming and when it comes; what is going down.
Start by Joining: Resurrection News - Fax Net & EDS Com-Center Sheila Marie Reynolds/Editor-Publisher c/o Post Office Box #601 Cornville, Arizona (PZ 86325) Phone: 928-634-9269 [All calls screened] Fax/FOD [Fax On Demand]: 928-634-1486If You Join, Help Keep It Alive: Make Regular Donations To This Service
---
In accordance with Title 17 U.S.C. Section 107, any copyrighted work in this message is distributed under fair use without profit or payment for non-profit research and educational purposes only. [Reference: Cornell Law School]
---
In An UpComing Issue:

Something You Need To Know For What's Coming
---
Register For Free Updates Here
---