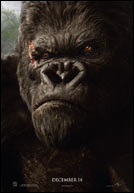 Kong Sez

---
They Don't Want Us Talking
Any More
Have Speakers Turned On
Allow Large Files Time To Download If Not Using Broadband or DSL

To Best Enjoy Streaming Video and Sound, Configure Windows Program for:
Real Player, Quick Time, and Windows Media Player
---
---
Total Chaos Coming !
---
There Is No More Time

---
---
---
---
---
Kong Sez:

It's Over Folks! You'll Find Out About What This Means Very Soon Now.
Mr. Ugly Is Arriving.
---
Richard Maybury, editor of U.S. & World Early Warning Report, says that the hair on the back of his neck is standing up, and that the better a person understands economics, the more scared he or she is. In a special "Subscriber Bulletin," and a "Special Emergency Bulletin," he points out that Obama's "hurt-the-rich budget scheme has thrown more chaos into the financial system, and it "doesn't take a rocket scientist to see that if he raises taxes on people who create the jobs, there will be fewer jobs." Moreover, those persons who are "the most knowledgeable are filling their closets with food and ammunition." This is sensible because: "Riots, strikes, and demonstrations are spreading around the globe," and will soon be coming to America as the economic crisis deepens. According to Maybury, an expert in geopolitics and their effect on your investments, Obama's economic plan is a catastrophe, and every time the president speaks about America's "dire situation," fear escalates so much that Obama himself has become a "highly deflationary force." Maybury warns that The Wall Street Journal is reporting today that the Federal Reserve plans to lend a trillion dollars directly to consumers and businesses, so they can hopefully get busy buying cars and houses. For this reason, Maybury feels that deflation is about to morph into a huge inflation. Furthermore, fear is growing because most people realize they are not standing on "economic bedrock," which is either a self-sustainable small farm or gold and silver. As fear grows, stress will grow until people become like soldiers with shell shock. Many will develop the "thousand–yard stare!" "My suggestion," Maybury writes, "is that you recognize your own desire for safety, and take the steps you need to become as self-sufficient as you can," because "this period of hard times, has, I think, barely begun." Dr. Brocato has written about this kind of Stress and its consequences in "The Eye of the Tiger." Review this and the Depopulation Series (links are near the end of The Eye of The Tiger) and take steps now to increase your financial and personal security. The time for preparation is almost at an end. Mr. Ugly is now surfacing and is giving no quarter! It's gonna be a real bitch.
---
---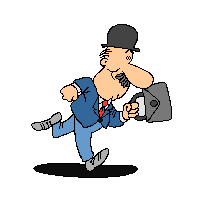 In The MeantimeRun For Your Life
---
---
From now on, Folks, it's gonna get pretty rough! In fact, downright cussed.
Mr. Ugly Will Show Before Long.
But For Now...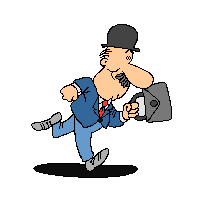 Keep RunningKeep Your Purse and Scrip With You—Luke 22:36And NowGet Two Guns—Luke 22:36–38
---
Times in America will change rather abruptly.
Your WebMasters suggest you check your
Medicine Supply/List.We Feel This Is Going To Be A Long, Hard Siege
Get Prepared...Time Is Short Now...
Other WebPages of Interest: Purifying Water ¦ When The Hell Breaks ¦ Gun PageGalactic Plane

The Impact and Its Consequences

---
The Rocks Are Coming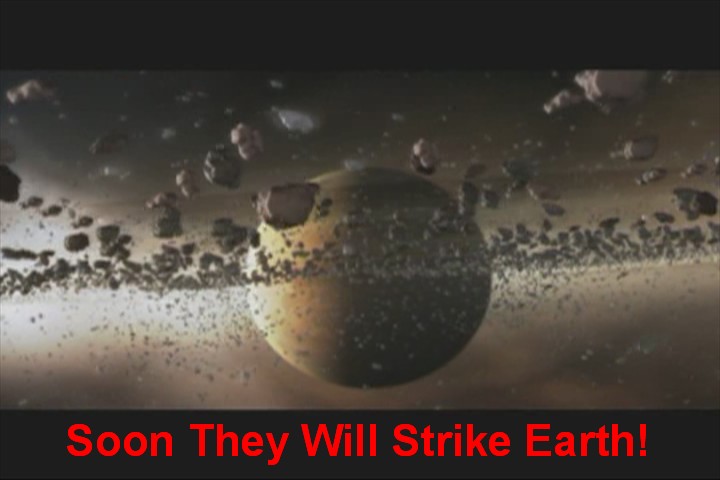 ---
A City Being Stoned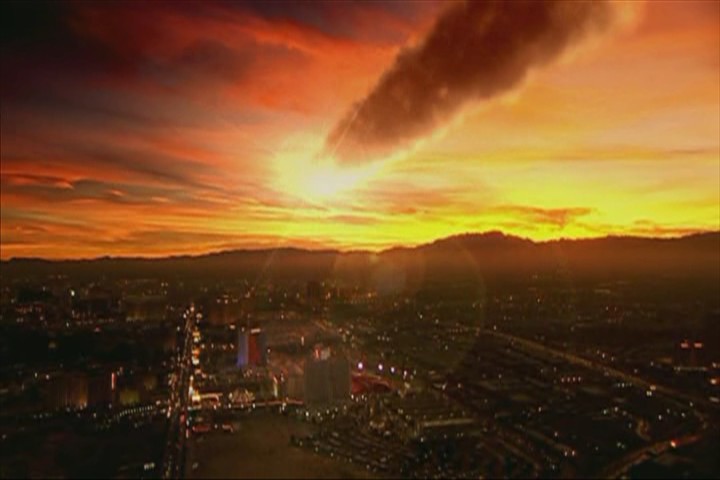 ---
You should Now be downsized.
You should have a dedicated fax line.
Join a number of fax networks to stay apprised of what is coming and when it comes.
What is going down.
Start by Joining: Resurrection News - Fax Net & EDS Com-Center Sheila Marie Reynolds/Editor-Publisher c/o Post Office Box #601 Cornville, Arizona (PZ 86325) Phone: 928-634-9269 [All calls screened] Fax/FOD [Fax On Demand]: 928-634-1486If You Join, Help Keep It Alive: Make Regular Donations To This Service
---
In accordance with Title 17 U.S.C. Section 107, any copyrighted work in this message is distributed under fair use without profit or payment for non-profit research and educational purposes only. [Reference: Cornell Law School]
---
In An UpComing Issue:

Something You Need To Know For What's Coming
---
Register For Free Updates Here
---