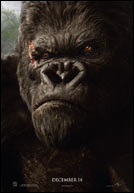 Kong Sez

---
They Don't Want Us Talking
Any More
Have Speakers Turned On
Allow Large Files Time To Download If Not Using Broadband or DSL

To Best Enjoy Streaming Video and Sound, Configure Windows Program for:
Real Player, Quick Time, and Windows Media Player
---
---
Major Ratings
---
Agency Speaks Out
What's Ahead
---
---
---
Kong Sez: "Most of the American Public Does not Know What Is Happening — Read The Following and Find Out Why You had Better Be Prepared. Your WebMasters Talk Plain English in the next ChembioUpdate Issue, 'The Day The World Stands Still,' December 1, 2008. Watch for it.
Martin D. Weiss, Ph.D, and Mike Larson, sent out an alert, Tuesday, November 18, 2008, 1:06 PM, 'Moody's: Corporate bankruptcy epidemic ahead!' The following ain't pretty folks!—Kong:

---

"Moody's Shocker: Record number of U.S. companies on verge of BANKRUPTCY!Retail Armageddon Ahead!

With consumer spending already at its lowest levels in more than a decade — and still plunging ... With hundreds of store closings nationwide ... with Circuit City and other major chains already going bust ... And with the worst holiday shopping season in decades starting in just days ... Moody's has just announced that more retailers are now approaching bankruptcy than ever before!"
---
Mike Larson writes:

Unemployment just soared to its highest level in 14 years … Consumer confidence just hit its lowest level in 15 long years. Consumers have gone on strike — handing retailers the blackest "Black October" since 1969 — nearly four decades ago ... Now, the next shoe is dropping: A chain reaction of corporate bankruptcies and a massive new crash in stock prices is about to hammer the markets. Here's the latest:

EARNINGS VANISHING: Nordstrom, Saks Fifth Avenue, Tiffany, Lowes, Target and many other retailers have all issued some of the most disturbing earnings warnings in history.
SALES CRATERING: Kohl's sales slumped 11% in October. Macy's sales fell 7.9%. At Nordstrom, sales plunged more than 15%. At Saks Fifth Avenue and Gap, sales plummeted 16% and 17%, respectively. Neiman Marcus sales cratered a staggering 28%.
FIRE SALES EVERYWHERE: Cash-strapped retailers are slashing prices to the bone just to survive. American Eagle, Ann Taylor, Chico's, Soma, Gap, Victoria's Secret, Bath & Body Works, Talbots, J. Jill and many others are offering such deep discounts, they're already sabotaging their own holiday sales even before the season begins.
HUNDREDS OF STORES CLOSING: Mervyn's is liquidating its entire inventory at 149 stores it's closing. The now-bankrupt Circuit City is closing 155 stores. Linens 'n Things, Steve & Barry's and many other chains are also closing hundreds of stores nation-wide. And now, just when retailers thought the news couldn't get any worse ...

Moody's Warns: Massive Epidemic of Company Bankruptcies Ahead!

Yesterday, Moody's rocked Wall Street and Main Street alike, warning that — because consumer spending has now stalled — 14% of ALL major U.S. companies are on the verge of BANKRUPTCY. That's an all-time high — the greatest number of endangered firms since Moody's began keeping records! As you well know, ratings agencies are infamous for their overly optimistic reports. So when Moody's says you should brace yourself for an epidemic of corporate bankruptcies, you'd better hang onto your hat! You see, most big retail chains have a little secret: Most expect to make their greatest profits — by far — during the holiday season. Some actually lose millions of dollars all year long, counting on holiday spending to push them into the black at the end of the year. But this year, with panicky consumers pinching their pennies and on a buyer's strike, that's NOT going to happen.
Larson further writes:

Mark my words: As massive layoffs continue to accelerate from coast to coast, causing millions of wage earners to worry that they could be next ... As unemployment fears cause millions of shell-shocked consumers to cancel all but the most essential purchases and to avoid malls like the plague this holiday season ... The nation's major retail chains are going to get smashed. Plus, companies that manufacture, transport and sell high-ticket items like automobiles and trucks ... flat panel TVs, computers and other electronics ... stoves, refrigerators and other home improvement products ... will suffer greater losses than ever — and many will go belly up ... The stocks of those companies will crater as earnings turn into massive losses, driving the Dow, S&P and Nasdaq into the most severe tailspin we've seen so far ...
---
Kong Sez: Things are gonna get plenty rough...then, the sound of silence...

Simon And Garfunkel
---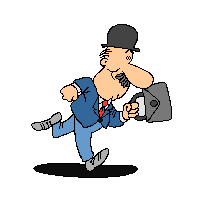 In The MeantimeRun For Your Life
---
---
From now on, Folks, it's gonna get pretty rough! In fact, downright cussed.
Mr. Ugly Will Show Before Long.
But For Now...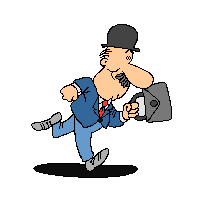 Keep RunningKeep Your Purse and Scrip With You—Luke 22:36And NowGet Two Guns—Luke 22:36–38Before The New Dude Won't Let You Have Them
---
Times in America will change rather abruptly.
Your WebMasters suggest you check your
Medicine Supply/List.We Feel This Is Going To Be A Long, Hard Siege
Get Prepared...Time Is Short Now...
Other WebPages of Interest: Purifying Water ¦ When The Hell Breaks ¦ Gun PageGalactic Plane

The Impact and Its Consequences

---
The Rocks Are Coming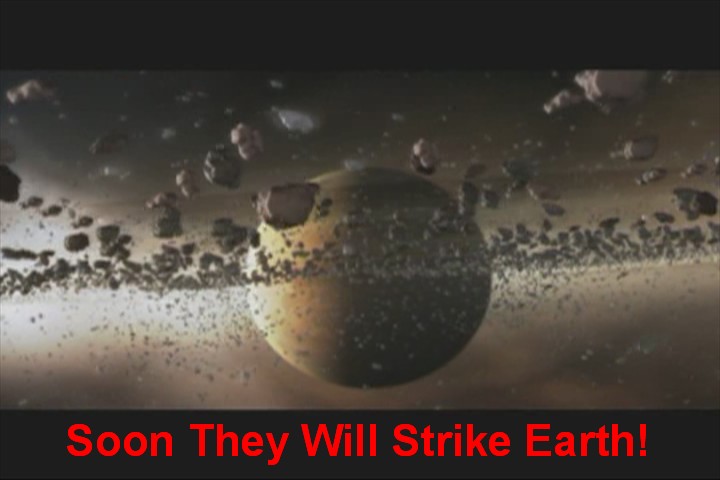 ---
A City Being Stoned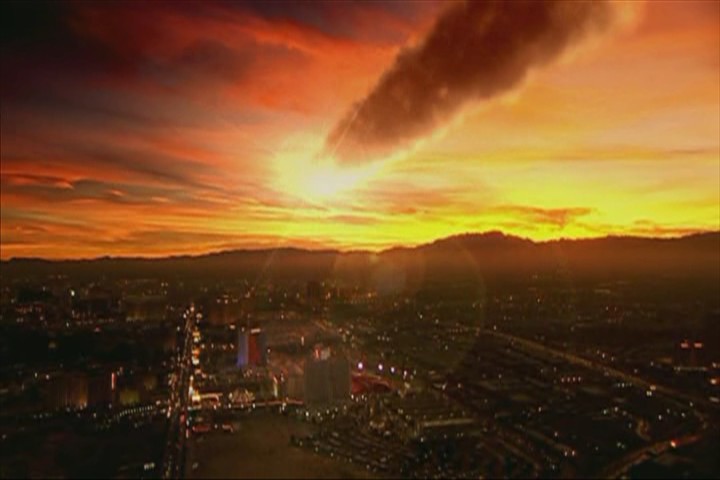 ---
It is Now time to start downsizing....do you really need three or four vehicles...Cable or Direct TV... etc.?
We do suggest you get a dedicated fax line.
Join a number of fax networks to stay apprised of what is coming and when it comes; what is going down.
Start by Joining: Resurrection News - Fax Net & EDS Com-Center Sheila Marie Reynolds/Editor-Publisher c/o Post Office Box #601 Cornville, Arizona (PZ 86325) Phone: 928-634-9269 [All calls screened] Fax/FOD [Fax On Demand]: 928-634-1486If You Join, Help Keep It Alive: Make Regular Donations To This Service
---
In accordance with Title 17 U.S.C. Section 107, any copyrighted work in this message is distributed under fair use without profit or payment for non-profit research and educational purposes only. [Reference: Cornell Law School]
---
In An UpComing Issue:

Something You Need To Know For What's Coming
---
Register For Free Updates Here
---