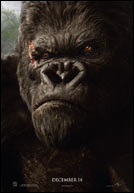 Kong Sez

---
They Don't Want Us Talking
Any More
Press The Start Button
---
Have Speakers Turned On
Allow Large Files Time To Download If Not Using Broadband or DSL

To Best Enjoy Streaming Video and Sound, Configure Windows Program for:
Real Player, Quick Time, and Windows Media Player
---

Make Your Repairs
---
---
Now ! !
---
---
Kong Sez: Many of the financial writers we follow seem to feel that either mass inflation or hyperinflation is on the books for 2010. The first place this inflation is likely to be seen is in building materials, because the building industry has cratered so hard and so long, inventories of lumber and other materials are exhausted. If building picks up, then we will first see prices increase in lumber. Here's what Tom Dyson of Daily Wealth, January 5, 2009, has to say:
---

The Price of Construction Materials Is About to Soar

By Tom Dyson

---

If you want to know what's going on in the economy, you need to watch the price of lumber... Housing is the most important asset class in America. When house prices fall, banks fail, consumers cut back, unemployment rises, and the economy collapses. But when house prices are strong, the economy rebounds. In other words, the U.S. real estate market is the main pivot in the whole economic mess we're in right now. If you can figure out what's happening in real estate, you can figure out everything else. Lumber and building materials are the best leading indicators of real estate. Take the timeline of the current crisis as an example... The lumber price reacted before any other market: Lumber prices peaked in May 2004. The Bloomberg Homebuilders Index peaked in July 2005. The Case-Shiller U.S. Home Price Index peaked in July 2006. The credit crunch started in February 2007, when New Century Financial collapsed. And finally, the S&P 500 peaked in October 2007. When the recovery comes, I expect it'll show up first in building materials, too... So what's happening right now in the building materials markets? Ro-Mac is a $100 million lumberyard near Orlando, Florida. Ro-Mac supplies central Florida's homebuilders and contractors with building materials like 2x4s, rebar concrete, and gypsum wallboards. I received an e-mail from Ro-Mac's general manager, Don Magruder, last week. Don says several suppliers announced price hikes in December and he expects "a caravan" of further price increases in January. "My feeling is that the month of December is the calm before the price storm of 2010," he writes. Don advises contractors and builders to be "wary" of entering long-term contracts. He says supply is the reason prices are going to rise. Manufacturers of building materials have closed plants, fired workers, and sold their inventories. Many have gone out of business altogether. Don calls it "supply destruction." He says the moment demand picks up, there's going to be an instant shortage of materials. My wife and I are taking advantage of the situation by doing extensive renovations to our home. We don't need new kitchen cabinets, but my wife and I have found such a good deal, we're thinking about having our entire kitchen remodeled. We're also considering a new roof and an upgrade for our air conditioning system. Last month, we had our yard landscaped front and back. It's hard to say exactly how much we're saving. But given the low price of labor and materials, I bet we're getting at least a 30% discount. If you're looking to get some work done on your house, now's a great time. But the easiest way to take advantage of this situation is to buy stock in forest-products companies like Weyerhaeuser and Rayonier. They benefit when building material prices rise. Good investing, Tom
Kong Sez: If inflation does reignite, be sure you have cash. In the late 70s, cash was king. If lumberyards knew you had a building project and cash, they called you! You even got the best deals from carpenters out of work, looking for a job! Those times may be about to return, folks. Be sure you are ready. If the economy keeps cratering, then we have a situation building in which the people are left to become angrier and angrier, until finally . . . La Revolución !
---
Viva La Revolución !!! "Is it a rebellion?" asked Louis XVI of the count who informed him of the fall of the Bastille. "No, sire," came the reply. "It is a revolution."
---
In accordance with Title 17 U.S.C. Section 107, any copyrighted work in this message is distributed under fair use without profit or payment for non-profit research and educational purposes only. [Reference: Cornell Law School]
---
In An UpComing Issue:

Something You Need To Know For What's Coming
---
---
Kong Sez: ChemicalBiological.net uses Graphics, Videos, Audios, and other devices to communicate facts. As time nears to in America and the world, ChemBio Updates will be sent out several times a week, either in e-mail format or as a hot link to its WebSite, as information warrants. As you use your computer, overtime, it slows down! If your computer downloads slowly, you need to daily do the Following:

Defrag your machine.
Use a Cleaner, such as CCleaner (one can also use their Defragger) to Optimize your computer for better performance. Get them here: http://www.ccleaner.com/
If you find a download from email coming down very slowly; simply close your computer and reboot. Then restart the download.
Find out from your ISP how much file storage you have, you need at least 20 MB. Also, go there and clean up used files. The ISP does this for you every 30 or so days. If you receive large files, the ISP may bump them back because "no room at the inn."

---

Remember!
You Must Defrag Your Computer Regularly
Clean The Registry and Optimize the Machine Regularly
Or
It Will Run Very Erratic and Quite Slowly!
---
---

To Unsubscribe From Free ChemicalBiological WarFare Updates, Click Here: Unsubscribe
---
---
Register For Free Updates Here
---