Press The Start Button
---
Have Speakers Turned On
Allow Large Files Time To Download If Not Using Broadband or DSL

To Best Enjoy Streaming Video and Sound, Configure Windows Program for:
Real Player, Quick Time, and Windows Media Player
---

Now Merging Into
---
---
The Galactic Plane !
---
---
Kong Sez: The Galactic Plane is beginning to manifest itself in the form of near-misses by asteroids and traveling clouds of electromagnetic radiation, which causes some strange behavior in electric grids and items that run on electricity. Dr. "B" says to be on the lookout for reports like the one following. Two countries, one of them Brazil, had vast amounts of territory blacked out for a night in a peculiar failure that stemmed from the power lines leaving the dam. Nobody could figure out what went wrong, and the failure was blamed ultimately on a "high-intensity storm." "Disturbances," Dr. "B" relates, that are in The Galactic Plane, will make manifest in the quickening of earthquakes, volcanic eruptions, hot bodies passing nearby, black holes, supernova remnants having occurred light years ago moving towards the solar system as the solar system moves towards them as it moves deeper into the Radial Center of The Galactic Plane." This will become more and more common as we enter deeper into the Galactic Plane:

---

---

Power Failure Blacks Out Much of Brazil, Paraguay November 11, 2009

---

A WSJ NEWS ROUNDUP A massive power failure hit Brazil's two biggest cities, São Paulo and Rio de Janeiro, and large parts of neighboring Paraguay, leaving millions of people in the dark Tuesday night after a hydroelectric plant went offline. The blackout cut off some 17,000 megawatts of electricity, affecting 10 Brazilian states, according to local news reports, but power began returning to Rio within a few hours. Brazilian Energy Minister Edson Lobão said authorities weren't sure what caused the outage at the Itaipu dam, which straddles the border between Brazil and Paraguay, but he believed an "atmospheric phenomenon" or "high-intensity storm" was to blame. Mr. Lobão said the plant at the dam itself was working, but there were problems with the power lines that carry electricity across Brazil, according to the Associated Press. São Paulo was dark Tuesday night beginning around 10:20 p.m. local time, except for isolated lights in buildings with backup generators. Large private hospitals appeared to be running on emergency power. The blackout hit as the city's heavy traffic was starting to die down, but many commuters were caught in massive traffic snarls caused by traffic lights going out. In Itaim, one of São Paulo's hip neighborhoods, the outage appeared to extend happy hour as the crowded bars spilled out into the streets and Brazilians drank by the light of their cellular phones. Light was returning to some São Paulo neighborhoods close to downtown after two hours of darkness, Reuters reported. Local radio reported that Rio's state governor had ordered extra police onto the streets. The Itaipu dam is the world's second-biggest hydroelectric producer, supplying 20% of Brazil's electricity, the Associated Press said. China's Three Gorges dam is the largest. Hydropower is by far the biggest single source of electricity for Brazil, which makes it unique among the world's top ten largest economies. Itaipu is a joint venture between Brazil and Paraguay, providing electricity to the two nations from the river that forms the border. The dam had been a flashpoint of tension between the two nations as Paraguayans sought to lower the amount they pay for electricity . That controversy was resolved when Brazil eventually agreed to lower Paraguay's payment.

---

Kong Sez: I am now taking bets that when America begins experiencing strange power failures like this one in South America, the president and Congress will blame it on the "failing infrastructure," and they will quickly vote to "bail it out." And remember Folks!

"In the 1970s government statisticians calculated that if all electricity were cut off, 30 % of the population would be dead within a month. Within a year, 80 % would be dead. And that was back in the 1970s ... now it's worse!"– The McAlvaney Intelligence Advisor, August 1999.

Planet America...will survive...but, only as a third–world nation!
---
When Violence Strikes, Women Are Always A Target
Press The Start Button

Get Prepared!
---
... And For Those Who Missed The Recent ChemBioUpdate, Stock! Click Here.
---
---
Use It Up !
Wear It Out ! Make It Do !
---
Or
---
Do Without !
---
---
---
Subduction:
---
It's Still Coming!
Subduction: One Plate Goes Under Another As The Other Goes Over The Former.Interestingly...Early Church Saints Said: "Mountains Will Roll Over Another." This Sounds Like They Saw Subduction.
---
The Second Ammendment!
Learn This...Memorize This...Let It Become a Part of You! Bring It Back When The Terrible Chaos Is Over...If There Is Something To Come Back To.
---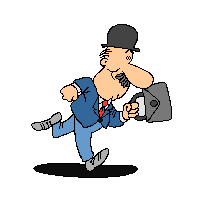 In The MeantimeRun For Your Life
---
---
From now on, Folks, it's gonna get pretty rough! In fact, downright cussed.
Mr. Ugly Is Showing Now!
But For Now...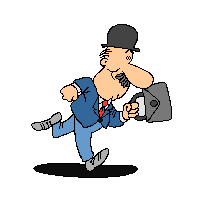 Keep RunningKeep Your Purse and Scrip With You—Luke 22:36And NowGet Two Guns—Luke 22:36–38Before The New Dude Won't Let You Have Them
---
Times in America will change rather abruptly.
Your WebMasters suggest you check your
Medicine Supply/List.We Feel This Is Going To Be A Long, Hard Siege
Get Prepared...Time Is Short Now...
Other WebPages of Interest: Purifying Water ¦ When The Hell Breaks ¦ Gun PageGalactic Plane

The Impact and Its Consequences

---
The Rocks Are Coming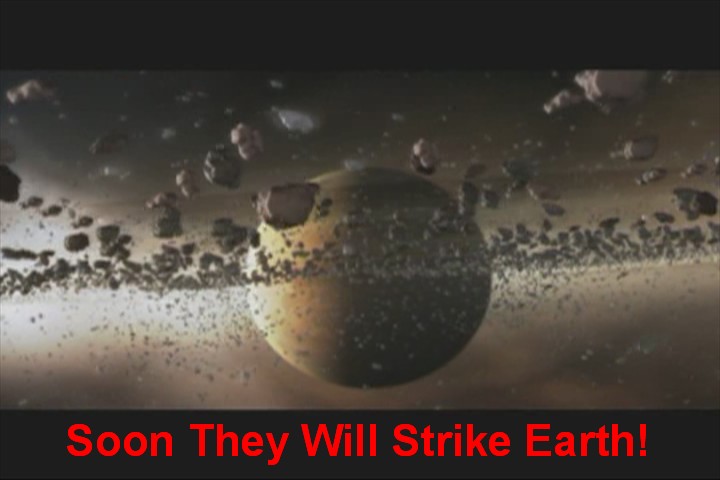 ---
A City Being Stoned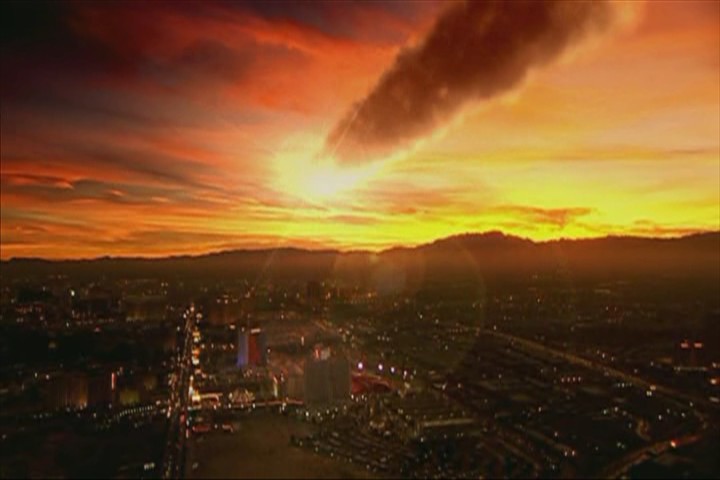 ---
In accordance with Title 17 U.S.C. Section 107, any copyrighted work in this message is distributed under fair use without profit or payment for non-profit research and educational purposes only. [Reference: Cornell Law School]
---
In An UpComing Issue:

Something You Need To Know For What's Coming
---
Register For Free Updates Here
---