---
Have Speakers Turned On
Allow Large Files Time To Download If Not Using Broadband or DSL

To Best Enjoy Streaming Video and Sound, Configure Windows Program for:
Real Player, Quick Time, and Windows Media Player
---

When Money Dies
---
---
Are You Prepared !
---
---
Kong Sez: When Money Dies, are you prepared to make it? Many people are moving to the country...a rural area, feeling secure in the belief that they will be safe. Dr. "B" has said to get away from the cities. They will be hell–holes soon. As the Division of Labor continually breaks down and may go in one fell swoop, when the supplies do not come into the cities, and the available foodstuffs are run through as if by locusts, the denizens of the inner city will prey on the outer city, then the suburbs. When the food crisis reaches its azimuth in the cities, the human element will spill out of the entire city and go foraging in neighboring cities, towns, and rural areas. They will be violent the hungrier they are, and very, very mad. "Somebody's gonna have to pay for this" the mob will be thinking as they pour out of the cities. They are used to the dole. This is a gift from your government. They are used to Free Food. We were warned about this 2000 years ago. "You wanted to make me King because I gave you free food!" The dole makes for slothfulness and expecting something from someone else for nothing. Your government is pushing hard for this now. Take from those who have and give to those who do not have. It's called The Government Check! And you hard working people out there are paying for this. And remember folks...Nothing makes anyone madder than having something taken away from them they did not earn. Dr. "B" says for those moving to a rural area, develop a covenant community relationship. Set up meetings and develop a strategy (plan) on what your community will do if a member in the community is attacked with plunder or worse in mind. And they also come to your aid. At the height of the Solar System crossing the Galactic Plane, there will be no electricity (Dr. "B" says this will occur before the crossing) — thus, make plans on how to communicate without cell phones or electricity. Start talking to your children now. If something happens to momma and/or daddy, where they are to go; and, connect now with your covenant community to take in your children if the unavoidable occurs, and you same for them. Pray up folks! Prayer still works. You are not going to be able to depend on the government. Remember Hurricane Katrina striking New Orleans, Louisiana. You can't wait for weeks for help at such a time. You will need it then. Be well–armed in provisions and some means of self–protection. The police force is supposed to be available "to serve and to protect." In New Orleans, many news videos showed police officers sitting by wringing their hands while citizens looted shops, on the grounds that "the citizens are starving." Those were the officers who showed up for work! Many had fled the city! Then there were the police officers who were caught breaking into and looting homes and shops at night. They were caught by the private security forces of Blackwater. Many of these shops have not yet reopened and will probably never reopen. The shop owners were wiped out by the thefts, and we don't see anyone, including the government, stepping up to help them. What do you do when you catch someone looting your domicile? Get a garden started now! Get a pressure cooker/canner. One excellent such device is The All American Pressure Cooker/Canner by Wisconsin Aluminum Foundry Co., Inc.

---

This extract from the book, When Money Dies (1975), deals with the German hyperinflation. "Understand, this was still a heavily rural society. The division of labor was nowhere near as developed as it is today" — Dr. Gary North.

The new danger was that when the peasants finally refused to deliver produce to the towns, the towns would go and fetch it. It had happened in Austria during the blockade. It had happened in the Ruhr and the Rhineland under the provocation of French militarism and enforced idleness. Now there were reports from Saxony -unoccupied Germany -- that bands of several hundred townspeople at a time had taken to riding out into the countryside on bicycles to confiscate what they needed. Anna Eisenmenger's diary included a first-hand account of the plunder of Linz and its neighbourhood in Austria -- the place which Hitler regarded as his home town. She transcribed a letter from her daughter who had been staying there for a few weeks with cousins who ran a small farm with eight cows, two horses, twelve pigs and the usual poultry:

I had driven with Uncle and Aunt to church at Linz. The nearer we approached the more crowded became the usually deserted high road. All kinds of odd-looking individuals met us. One man wearing three hats, one set on top of the other, and at least two coats, excited our amusement … We met people drawing carts piled high with tinned foods of every description … A man and a woman were seated in a ditch by the side of the road and, without the least embarrassment, were changing their very ragged garments for quite new ones. 'Hurry up', the woman shouted to us, 'or there'll be nothing left!' We did not understand this remark until we passed the first plundered shops. Peaceful Linz looked as if it had been visited by an earthquake. Furniture smashed beyond recognition littered the pavements. But not only provision shops, inns, cafes, and drapers' shops had been looted. Jewellers and watchmakers, too, had been unable to defend their wares. We saw that the inn at which Uncle and Aunt usually stopped after Mass was completely devastated. The old innkeeper caught sight of us and hurried up, almost in tears. He could not open his inn because all the furniture had been smashed and all the provisions stolen; and he strongly advised my uncle to drive home, since the ringleaders of the mob were inciting their followers to ransack the neighbourhood …

---
---
When Violence Strikes, Women Are Always A Target
Press The Start Button

Get Prepared!
---
... And For Those Who Missed The Recent ChemBioUpdate, The Egg! Click Here.
---
---
Use It Up !
Wear It Out ! Make It Do !
---
Or
---
Do Without !
---
---
---
Subduction:
---
It's Still Coming!
Subduction: One Plate Goes Under Another As The Other Goes Over The Former.Interestingly...Early Church Saints Said: "Mountains Will Roll Over Another." This Sounds Like They Saw Subduction.
---
The Second Ammendment!
Learn This...Memorize This...Let It Become a Part of You! Bring It Back When The Terrible Chaos Is Over...If There Is Something To Come Back To.
---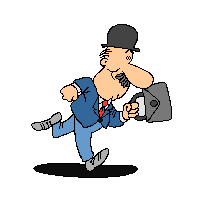 In The MeantimeRun For Your Life
---
---
From now on, Folks, it's gonna get pretty rough! In fact, downright cussed.
Mr. Ugly Is Showing Now!
But For Now...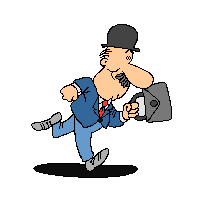 Keep RunningKeep Your Purse and Scrip With You—Luke 22:36And NowGet Two Guns—Luke 22:36–38Before The New Dude Won't Let You Have Them
---
Times in America will change rather abruptly.
Your WebMasters suggest you check your
Medicine Supply/List.We Feel This Is Going To Be A Long, Hard Siege
Get Prepared...Time Is Short Now...
Other WebPages of Interest: Purifying Water ¦ When The Hell Breaks ¦ Gun PageGalactic Plane

The Impact and Its Consequences

---
The Rocks Are Coming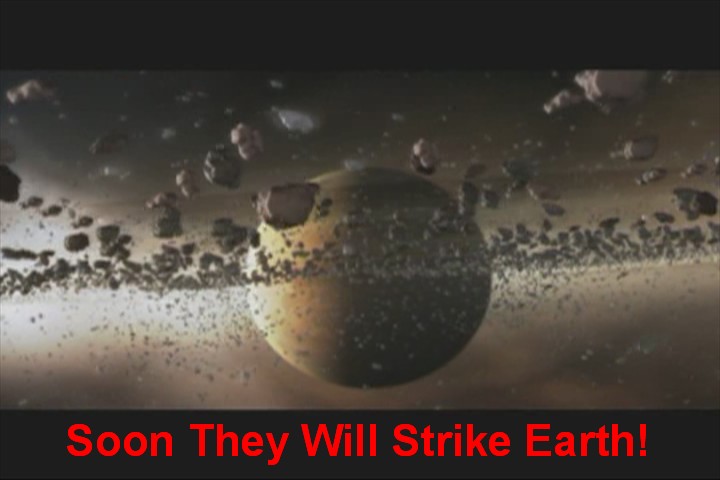 ---
A City Being Stoned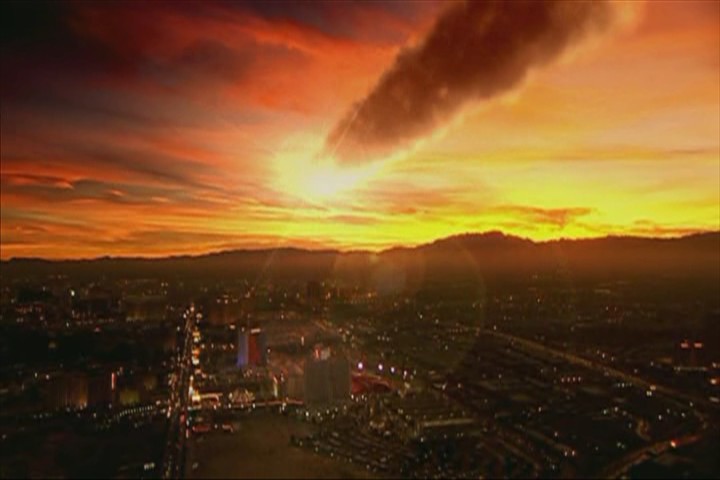 ---
In accordance with Title 17 U.S.C. Section 107, any copyrighted work in this message is distributed under fair use without profit or payment for non-profit research and educational purposes only. [Reference: Cornell Law School]
---
In An UpComing Issue:

Something You Need To Know For What's Coming
---
Register For Free Updates Here
---